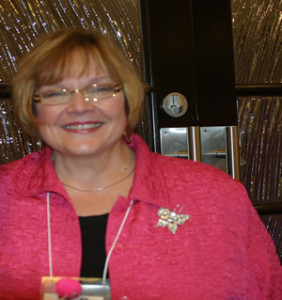 Congratulations on being an AAUW member! I hope you're as excited and proud of all the work we do as I am. On a national, state and branch level our programs and members are the best in the country.
As your Membership VP I look forward to supporting all our Michigan branches--please call or email for any reason-- and invite me for a branch visit!
This year's focus is on AAUW membership campaigns:
SHAPE THE FUTURE: join during an AAUW public event and new members get 50% off national dues; branches earn one free national membership for every two new members under this program.
Give a Grad a Gift: give a free national membership to recent (2 years) graduates.
MEMBERS THAT RECRUIT 5 this year receive a specially designed pin from AAUW!
Take advantage of these membership programs and be honored at our Spring Convention. 
I am here not only to facilitate branch growth but to help engage and retain our members. We offer the best change opportunity going.  Let's be sure to take advantage and share the benefits!
Deb Kennedy
VP Membership
734.479.1360